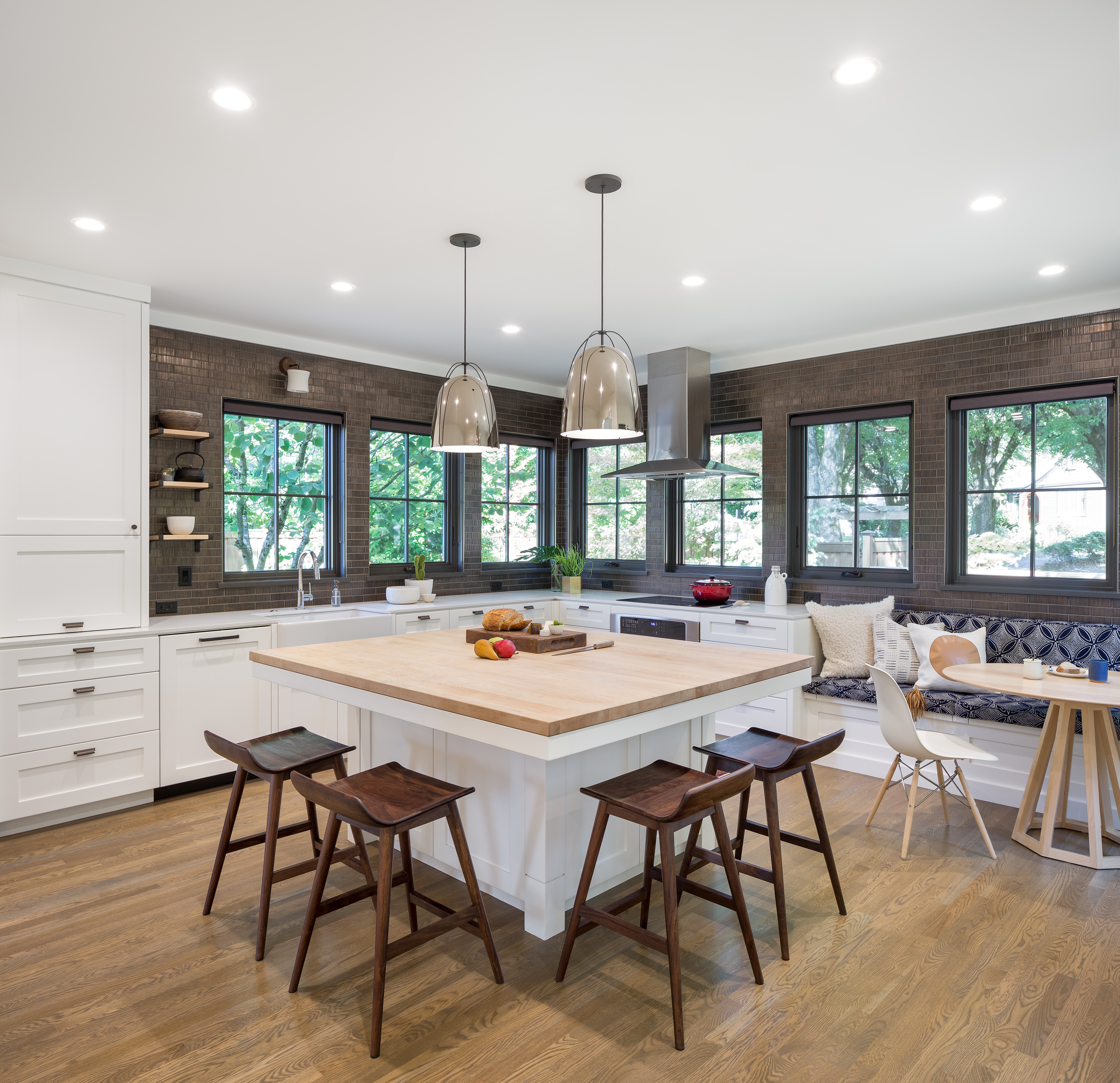 Birdsmouth home project makes cover of Portrait of Portland Magazine!
February 21, 2017, by Jarad Miles
How do you make a nearly 100-year-old home energy efficient? That was the big question and our recent mission to revamp Sue Wells' and Dr. Nancy Grant's 1925 Dutch Colonial home in Portland's Grant Park district. Working with the couple and design-architects Jenny and Jeff Guggenheim, we set out to do just that.

Last summer, homeowners Sue and Nancy interviewed many builders before deciding on Birdsmouth. After meeting with our Founder and CEO Josh Salinger, Nancy was impressed by our emphasis on energy efficiency and comfort in the home. "When we first met," says Josh, "I hooked up a blower door and took pictures of the leaks in the home with an infrared camera. It was a hot summer day, and so uncomfortable upstairs, which is where you could see a lot of hot air leaking and radiating in."---
Our Operations Manager Mark Johnson, who worked closely with the couple to retrofit their new home, says, "It's always a challenge to make a 100-year-old house energy efficient. Without the option of removing the siding, creating a robust air barrier became a real challenge. Our solution was to apply the airtight drywall approach on the interior of the home."
To maximize the comfort and efficiency of the home, our team went to work insulating the walls with non-toxic (and non-flammable) cellulose insulation while using high-density spray foam to insulate the roof. To further reduce energy losses, we installed triple-pane windows and a heat recovery ventilator to keep heat where we want it while providing fresh air. We also employed a mini-split heat pump (one in the basement, another in the attic) which will achieve twice as much efficiency as the best gas furnace on the market.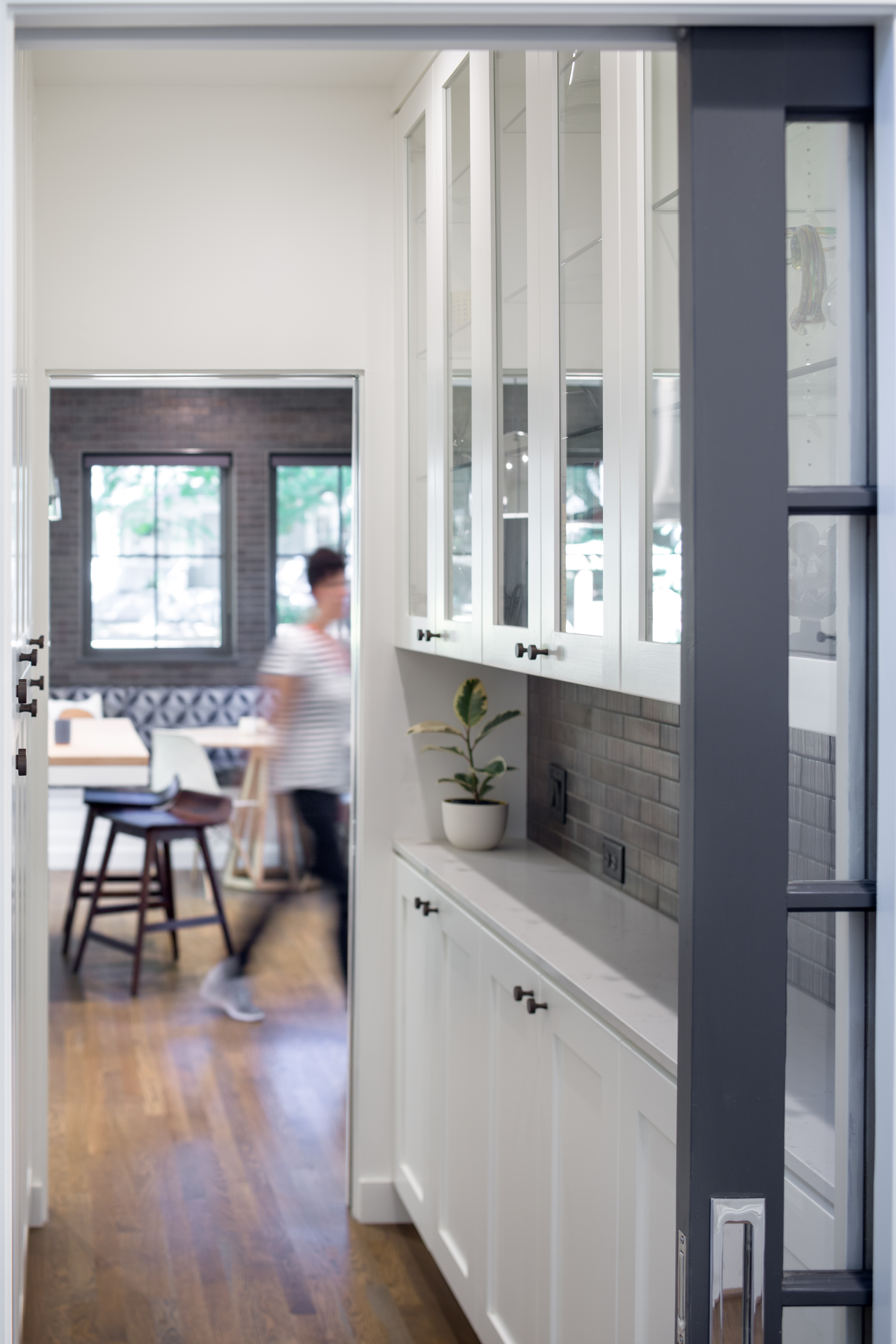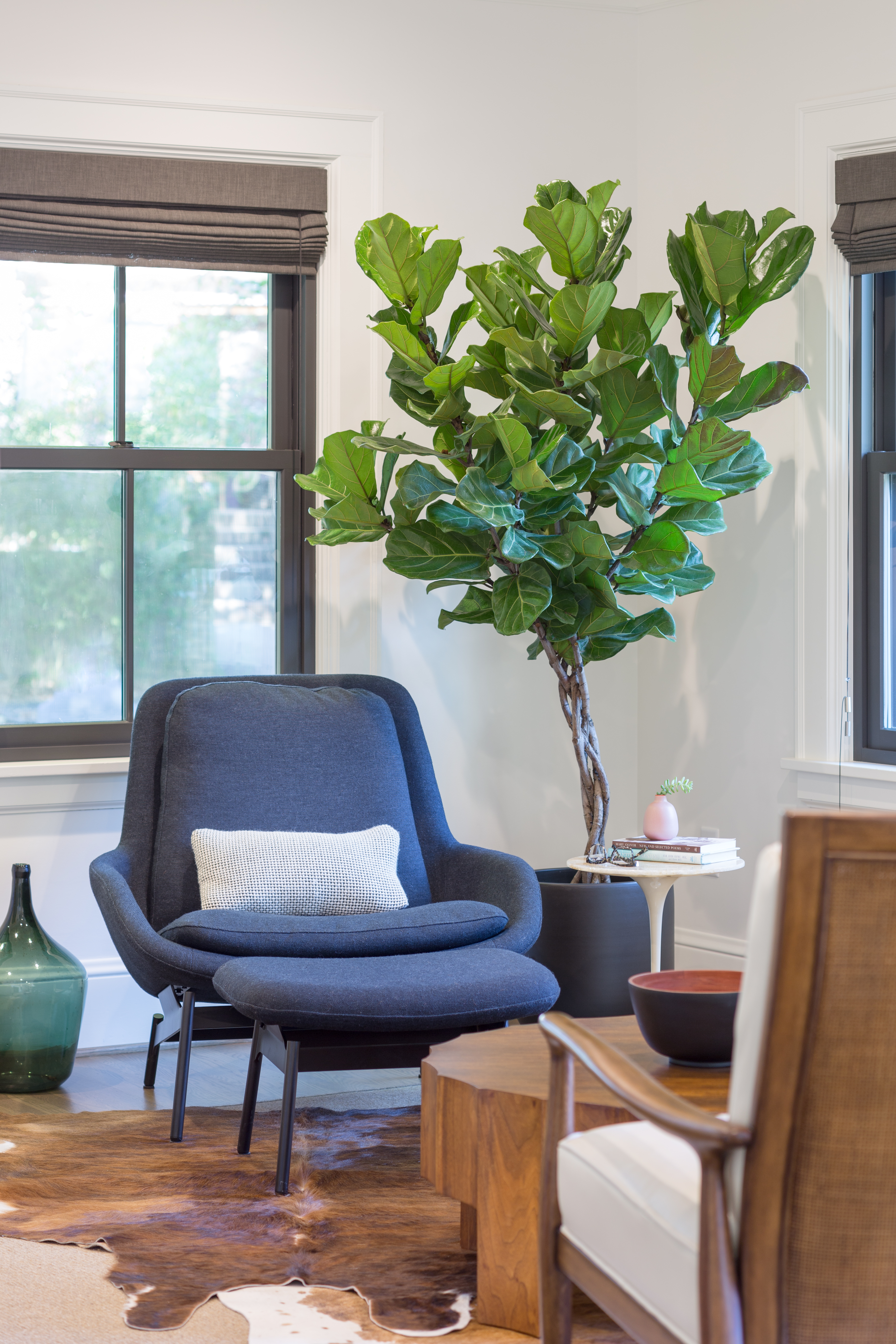 Images: Josh Partee

"In order to build a high performance house," says Nancy, "you need to be extremely organized. To create a thermal envelope, the construction has to be carefully orchestrated, which makes it a good yardstick by which to measure a contractor, and an indicator of their mettle."
Not only will their newly efficient home be more comfortable and durable, Sue and Nancy will see considerable energy cost savings—good for them and the environment. The term "green building" is often used to describe any amount of impact on the environment whatsoever—from almost none to substantial.

High performance building, on the other hand, is about achieving efficiency that is quantifiable, measurable and verifiable by an independent third party (Earth Advantage, PHIUS, etc.), and more accurately describes the type of building we do at Birdsmouth.
"Someone can say they're a green builder," says Josh, "reclaiming wood in the house and using low VOC paint, but that same house could be an energy hog, with mold growing in the walls, poorly considered systems, or leaky assemblies. We focus on energy, comfort, fresh air and health within the home."
Read the full Portrait of Portland Magazine article
.
All images courtesy of Josh Partee.
« Article Listings