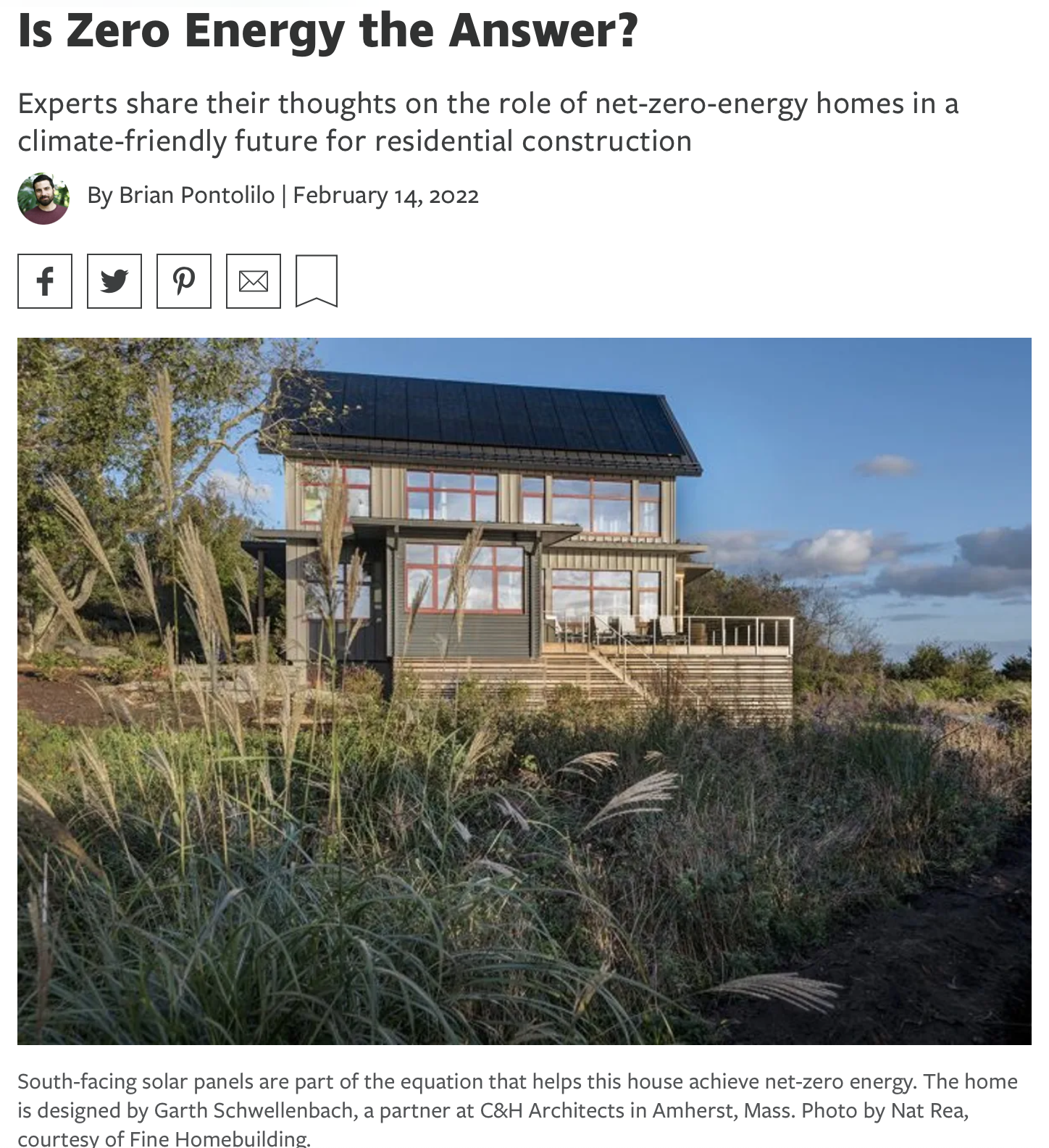 Green Building Advisor Article
February 16, 2022
Green Building Advisor's latest article by Brian Pontolilo poses the question "Is zero Energy the Answer?" and highlights the future of zero energy buildings by bringing the conversation to professionals in the field. This first post of their Expert Exchange Program creates a space to exchange knowledge and brings to light leading building science principles that are creating change. We are honored to have been included in such a group of great thinkers and makers.
"Is Zero Energy the Answer?" Each essay responds with a resounding "YES" and explains the necessity of building all new homes to the zero energy standard, and for old stock to be retrofitted to reach for zero energy. Retrofitting older homes would make them healthier, more comfortable, and efficient.
Currently 39% of all greenhouse gas emissions come from our buildings, which is more than industry or transportation. Building with zero energy as a goal at the onset of each project creates a real opportunity to create change and slow our impact on climate change.
Go check out the article, there's lots of good information and inspiration in the essays.
https://www.greenbuildingadvisor.com/article/is-zero-energy-the-answer
« Article Listings