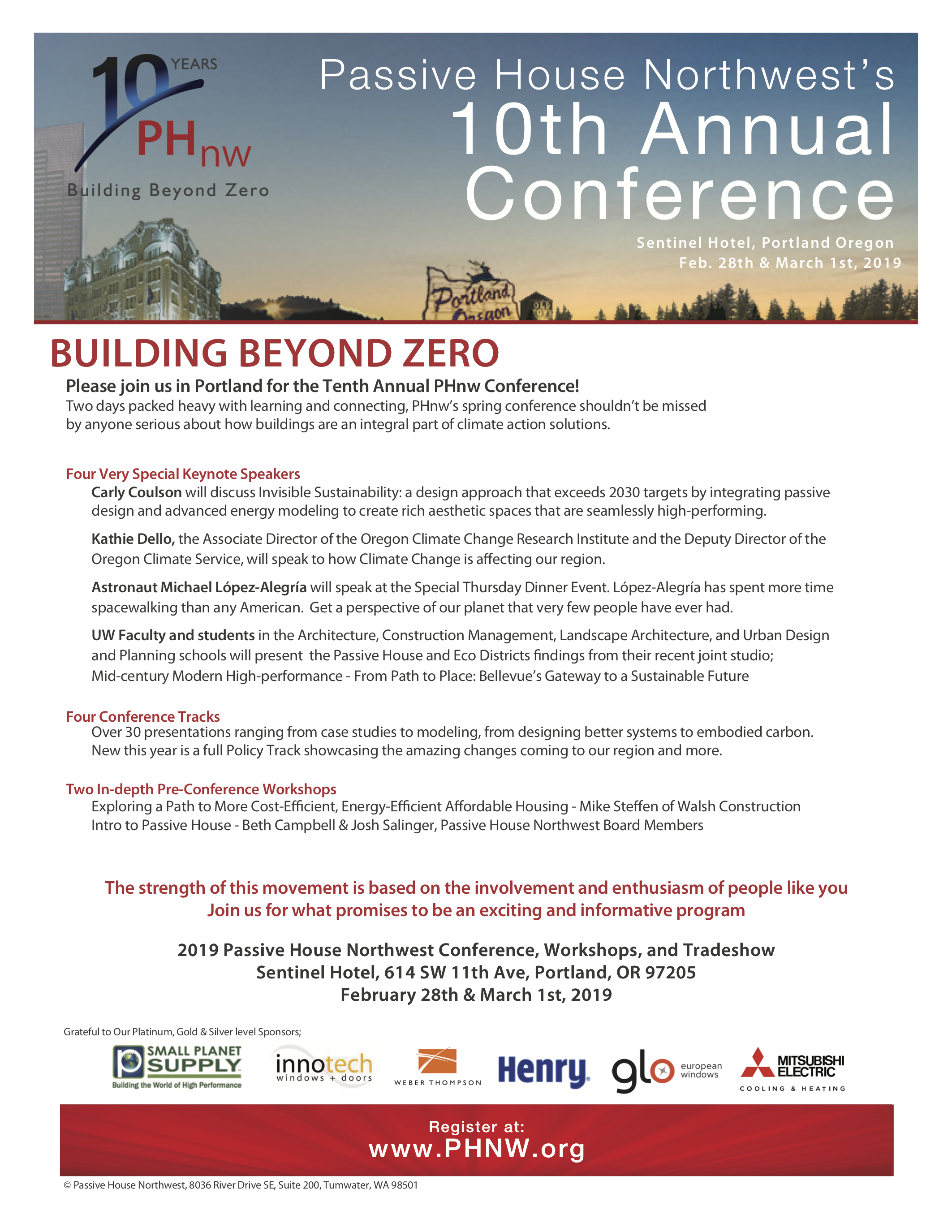 Join us at the 10th annual Passive House Northwest Conference!
January 31, 2019
Conference Highlights:
Keynote Speaker Carly Coulson will discuss Invisible Sustainability: A design approach that exceeds 2030 targets by using integrated passive design and advanced energy modeling to create amazingly rich aesthetic spaces that are seamlessly high-performing.
Keynote Speaker Kathie Dello, the Associate Director of the Oregon Climate Change Research Institute and the Deputy Director of the Oregon Climate Service, will speak to how Climate Change is affecting our region.
Our 10th Anniversary Conference! We will have a retrospective of the amazing work of Passive House Northwest and salute the founders and members of the organization that continue to strive for high-performance buildings in a climate of code minimum standards.
Participate in the Policy Track of presentations and panels that will discuss the cutting edge changes municipalities are implementing to combat climate change in our region & beyond! These plans will help reshape code language by reaching for Zero Carbon & Zero Energy proposals that could radically change our built landscape.
Very Special Thursday Night Dinner with keynote astronaut Michael Lopez-Alegria is available.
« Article Listings