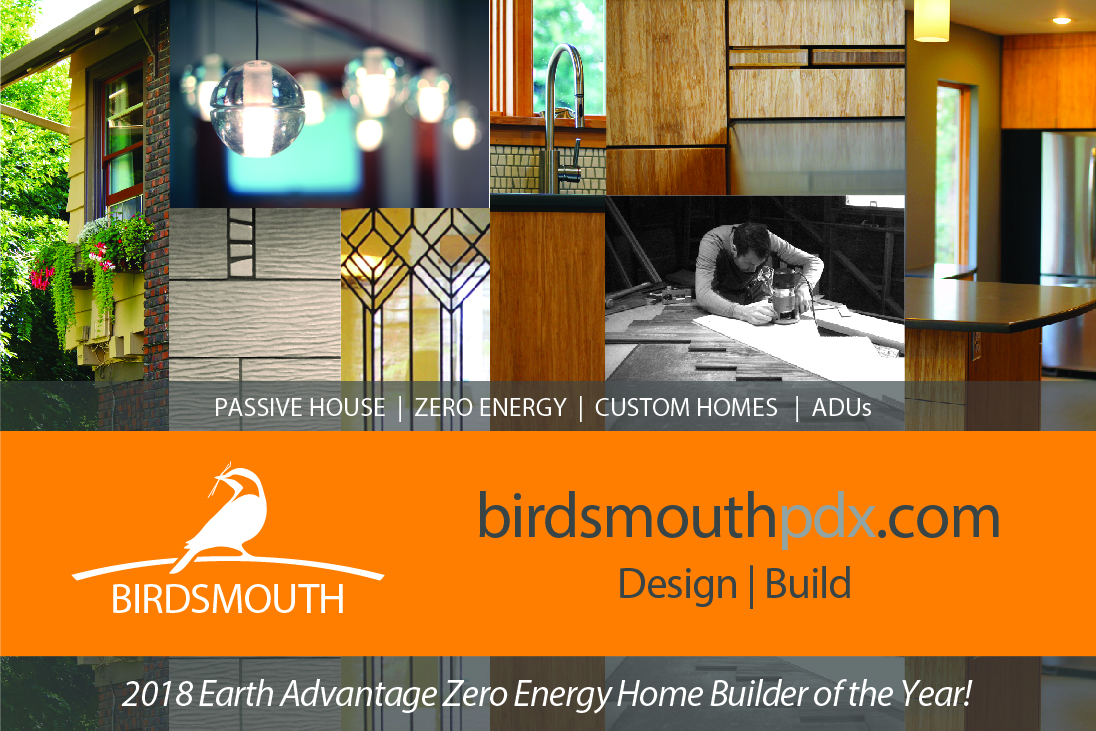 We are Now Birdsmouth!
February 12, 2019
No one exists in a vacuum. We all grow, expand and gain or change focus as the years go by. Companies are no different and so we are proud to announce that Birdsmouth Construction is now just 'Birdsmouth'.
Why the change?
Because construction is only about half of what we actually do. We have a skilled team of designers who specialize in designing custom homes, ADU's, and kitchens just to name a few. Knowing that, it seems a shame that our own name announced that we only did construction.
With our increased focus on Design Build, it seems only natural to make a change in our name to reflect our broader scope of operations and to let our customers know that when they come to Birdsmouth, we can take care of them all the way; from rough-sketched plans to handing over the keys, and every step in between.
Moving forward, our website will be birdsmouthpdx.com and all of our employee emails will end with @birdsmouthpdx.com.
« Article Listings