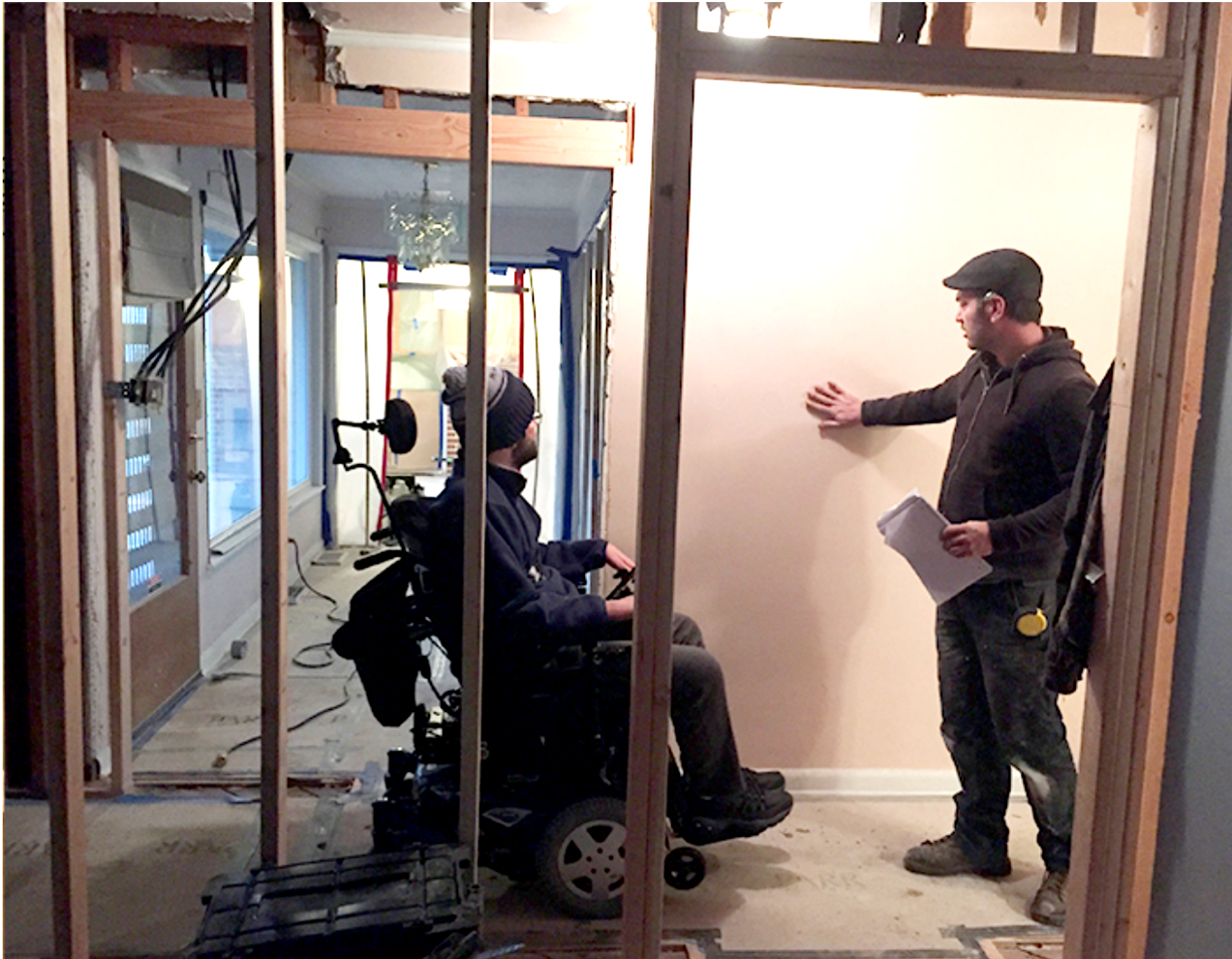 A new home for the Duncans
January 19, 2017, by Jarad Miles
We are honored to be involved with the important and inspiring Two Blocks North project. Read the
Duncan family's story
and you'll know why this work is so close to our hearts. Please consider
supporting the Duncan family
as they navigate this difficult, new reality and plot out their course ahead.
"On March 30th, 2016, Brian was struck while riding his bike home from the neighborhood park. The driver, who ran a red light, met Brian's bike at full speed, knocking him off his bike and into the windshield of the car. Brian, an avid cyclist, hiker and dedicated father, is now wheelchair bound..."
Read more...
The Duncan family is now selling their two-story home and moving into a one-story, ranch-style home Two Blocks North. But before they can move in the new house needs some serious upgrades to make it fully accessible to Brian.
In early November, our team began meeting with the EMA Architecture design team at the house to discuss plans for renovating the kitchen and hallways as well as the master bedroom and bathroom to meet ADA standards. They also talked about widening entrances to the home and a ramp to be added at the entrance from the backyard where the patio, tire swing and play area will be. Adjacent from the yard is the garage, which will also see major modifications and be transformed into a therapy and workout gym for Brian.
After finalizing the scope and budget, a cost study was completed based on the schematic design of the project. The design teams then reviewed and approved the schedule prepared by our Project Manager, Peter Bogart. Now the real work could begin.
Early December brought the ever-exciting demo day. We then went to work stripping out the old floors and master bathroom and preparing the backyard entrance for the ramp. By mid-month, we had made it back inside the house to finish widening the doorways and hallways to give Brian full access throughout. By late December and early January things slowed down a bit with the weather and holidays, but we're now back at it and pushing full steam ahead.
In a recent update, Peter says, "The framing and HVAC are complete. The electrician and plumber are now doing their thing. We're shooting for drywall to be finished before February 1st and holding out hope that the family will be moved in by early March."
For more updates on the project or to donate, visit: twoblocksnorth.net/campaigns/duncan-family-fund/
Related Projects
1
« Article Listings