A high performance building is one that is intentionally designed and built to provide extreme levels of energy efficiency, high levels of occupant comfort, high indoor air quality, timeless beauty, and are meant to last a very long time. High performance buildings are less expensive to operate, increase quality of life, and reduce environmental impacts associated with the built environment. To learn more about the many benefits of high performance buildings, click on the icons below.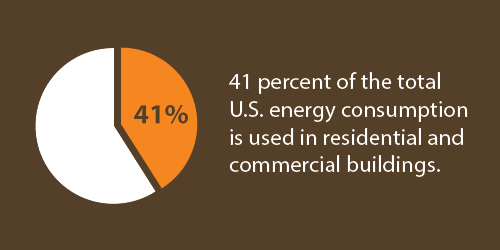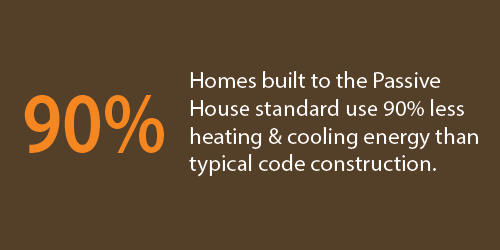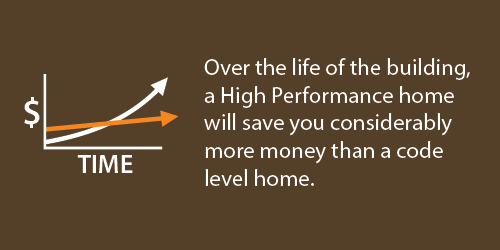 Passive House
Passive House is the world's leading standard in energy efficient building construction. Developed in Germany in the early 1990's, a Passive House uses up to 90% less energy for heating and cooling than a standard building. The approach's appeal is in its simplicity: Exploit the sun's energy, employ continuous insulation, seal out any leaks, and ventilate with heat recovery. The performance is meant to aggressively meet the climate crisis carbon reduction imperative while making a comfortable, healthy and affordable built environment.
Net Zero Energy Homes
Lower Your Energy Bills to Zero
The basic principle of net zero energy homes and offices is that they produce as much energy as they consume over the course of a year. There are two steps in achieving net zero energy: The structure must have at least one way to generate renewable energy (solar panels are the most common), and the building must be extremely efficient so that it consumes as little energy as possible.
Standards & Certifications
Talk to us about how any of these certifications and standards may fit your project.
Recent studies have shown that buildings with green certifications have a higher resale value than non certified comparable homes.
Ask Birdsmouth about the following standards and certifications for your next project: