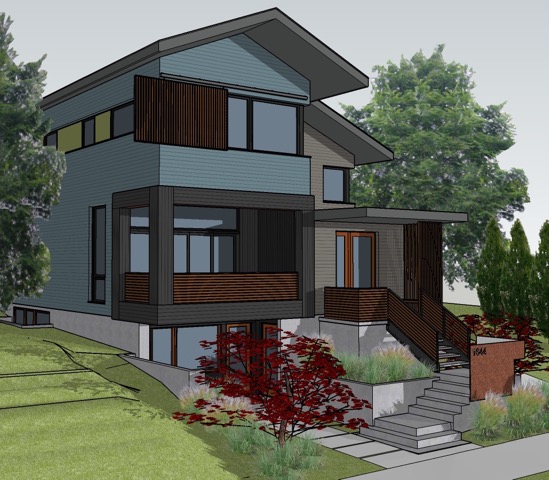 Architect Couple's Dream Home Selected for 'Your Healthy Home' Case Study
April 19, 2017, by Jarad Miles
This past January we broke ground on Keyan Mizani and Alexia Zerbinis' new home. Keyan and Alexia own eM/Zed Architecture. Needless to say, we were thrilled to be the chosen builder of their own personal home, especially since we consider them one of the finest design firms in town. The new home is scheduled for completion late summer 2017 and will be going for Earth Advantage's highest certification, a Net Zero Energy Ready home.
Adding to our excitement for the project, the home was recently selected as a case study in the Your Healthy Home category of a new three-part series called We Dream of Zero. The informational, community-based series of DIY workshops and future home tours—organized by Passive House Northwest (PHnw) and the Northwest EcoBuilding Guild—will also feature high performance homes in the categories of Your Resilient Home and Your Prepared Home. Each case study is meant to demonstrate how Portland residents can create homes that are healthier, more resilient and better prepared for emergencies.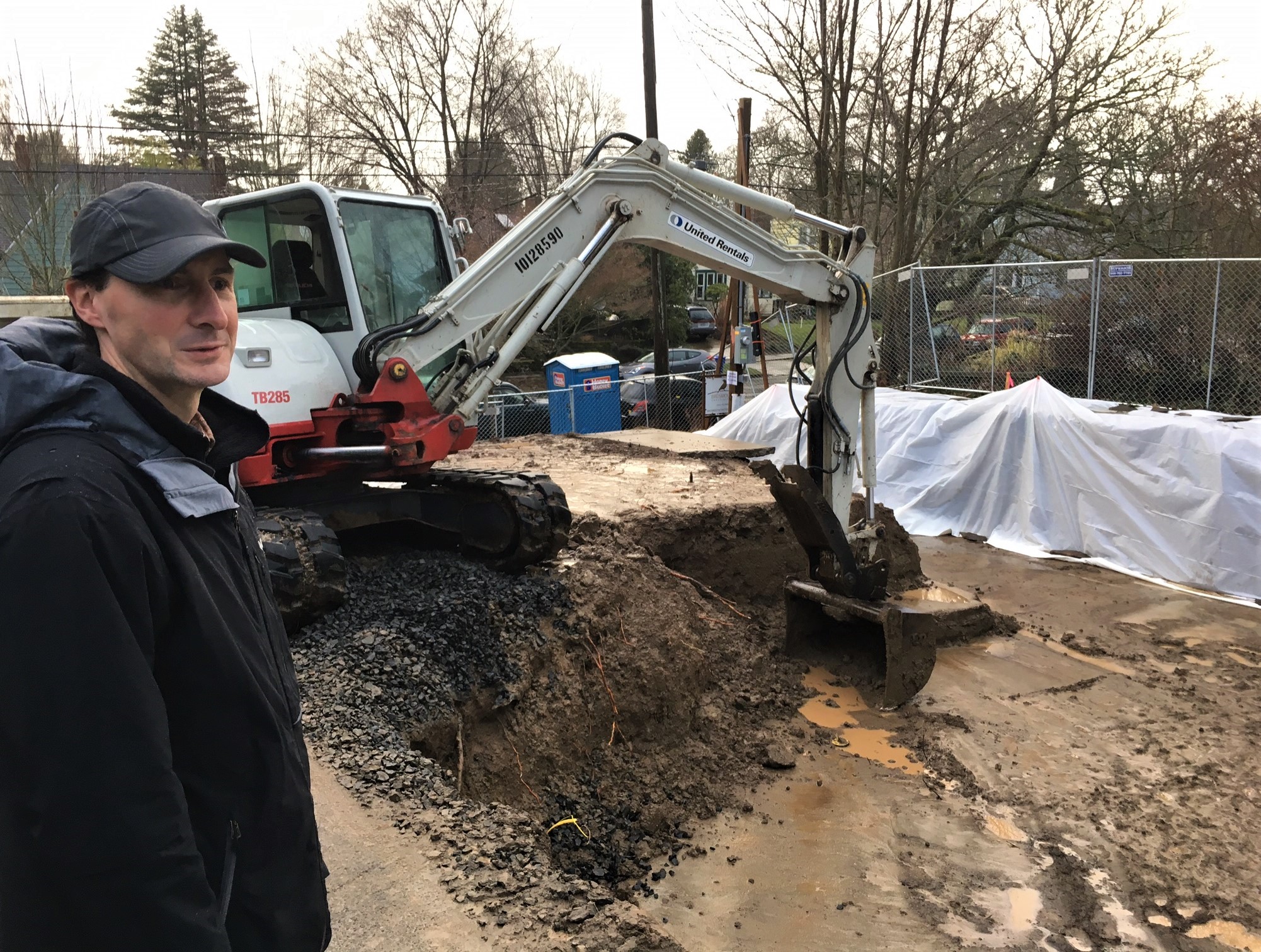 The Your Healthy Home program will include presentations led by our own Josh Salinger (Founder of Birdsmouth and Vice President of PHnw) and Scott Kosmecki (Founder of Hinge Build Group as well as PHnw and NW EcoBuilding Guild member). Homeowner and Architect Keyan Mizani (pictured right) will also speak about their design of the home followed by others involved with its physical construction.

Public awareness of high performance building standards such as Net Zero and Passive House have grown in recent years, especially as a way to implement sustainable practices and achieve greater energy efficiency. However, other benefits such as health, resiliency and preparedness can seem less obvious.
Last year, Scott Kosmecki began noticing a chilling effect regarding the public's interest in Net Zero and Passive House principles. "My concern was that the benefits of high performance building were staying clustered in our tiny groups of tradespeople and not being heard by the wider community," Scott explained. "We wanted a way to talk directly to Portland homeowners and I think these workshops will do that."
So, what makes Keyan and Alexia's house healthier than your average home built to code? A number of things. The home has a heat recovery ventilator (HRV) that provides fresh filtered air to occupants at all times. This filter removes particles like pollen and dust—even smoke from the air. The HRV also balances the pressure of the home so poor quality air from crawl spaces, or polluted air from garages, doesn't seep in through cracks in the walls. The HRV also helps get rid of carbon dioxide and unwanted smells, replacing them with fresh, tempered air in the home.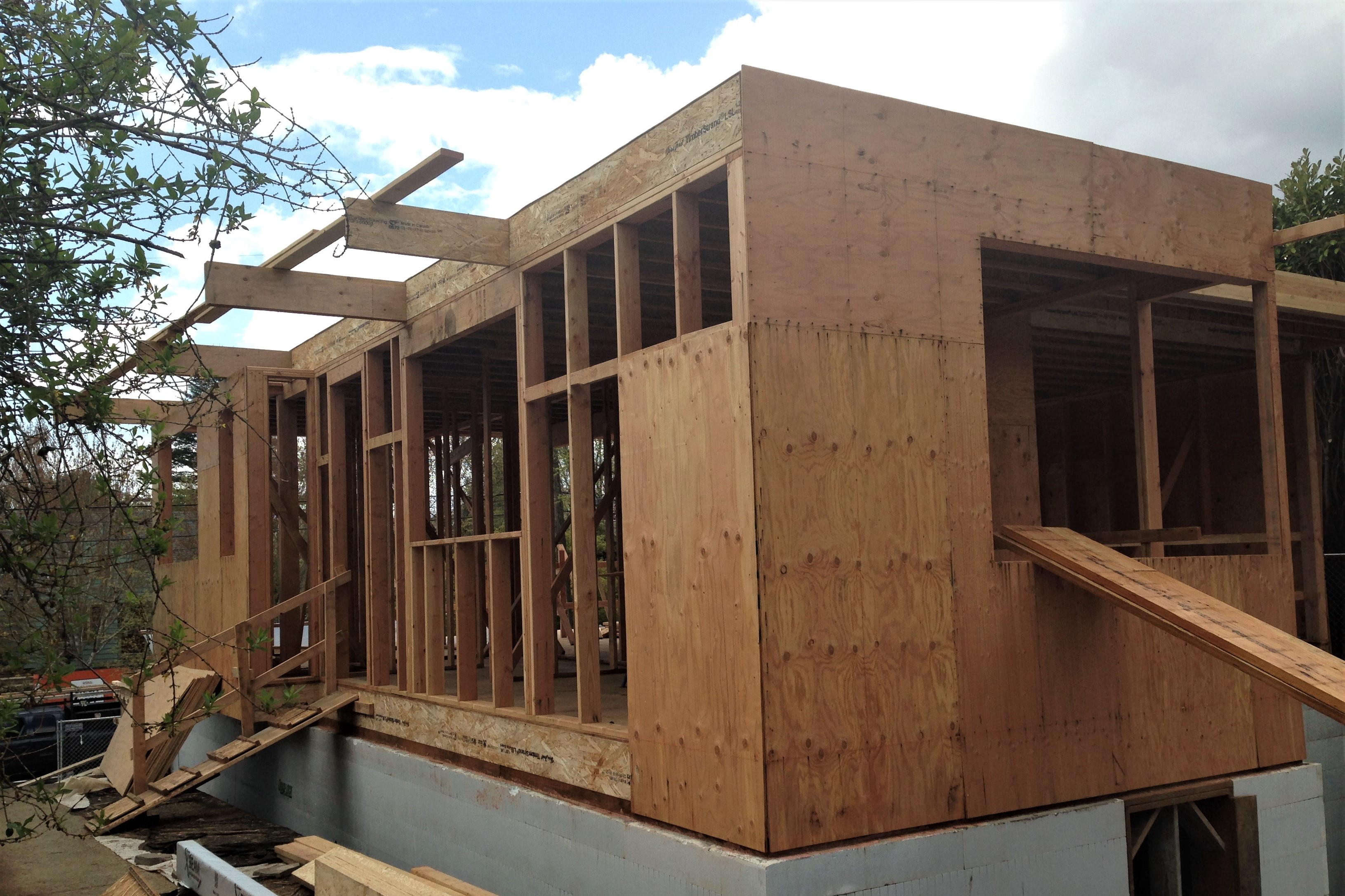 Furthermore, materials are selected that don't contain high amounts of Volatile Organic Compounds (VOCs) found in items such as glues, paints, carpeting and building materials. This includes choosing equipment that doesn't backdraft carbon monoxide, and appliances that don't combust natural gas in the home.
As with any high performance house, great care is spent making sure the wall assemblies don't have thermal bridges which can lead to mold growth and rot. Installing high performing, triple-pane windows can prevent condensation and other moisture issues. The humidity of the home must be considered so pests like bacteria and mites don't thrive and so occupants aren't left with dry, cracked skin and dry throats in the wintertime.
Americans reportedly spend over 90 percent of their time in buildings, making it evermore important to prioritize building healthier homes. In a recent national study, researchers at the Harvard T.H. Chan School of Public Health's Center for Health and the Global Environment (CHGE) and SUNY Upstate Medical, have found evidence that occupants of high-performing, green-certified buildings show dramatic increases in cognitive function, have fewer symptoms of sick-building syndrome, and measure higher on sleep-quality scores.
High performance buildings are not just healthy for people; they are healthy for the planet. They are built with sustainable, often recycled materials and they use less energy. A full 41% of all the energy we produce in this country is used to power our homes and businesses. If we want to take the necessary steps to keep our planet healthy and livable, we must build more high performance homes.
---
Your Healthy Home, the first of three workshop sessions is scheduled for Wednesday, April 26th, from 6:30 to 8:45 pm. It will be held at Taborspace, 5441 SE Belmont St. Portland, OR 97215. Please register here.
Attend any of our presentations given throughout the year at neighborhood community centers, then join us in October for the Exciting Home Tour!
Related Projects
27
« Article Listings