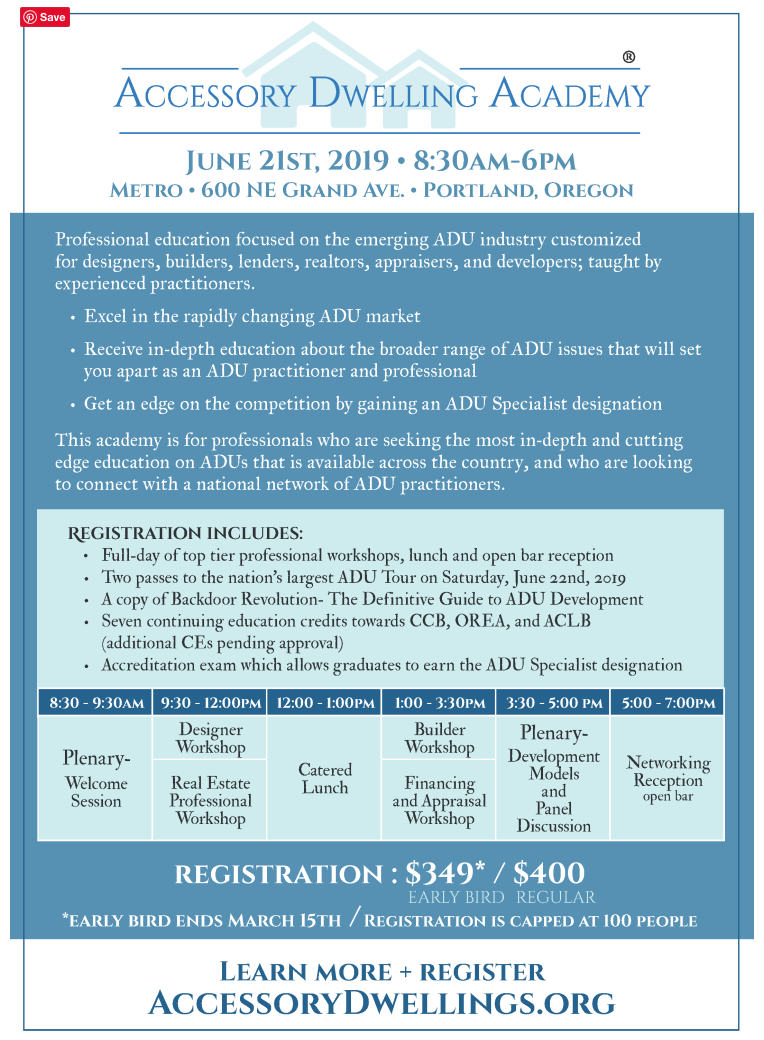 Birdsmouth CEO Joshua Salinger to be teaching the Accessory Dwelling Academy course!
March 05, 2019
This one day, in-depth course will touch on all aspects of Accessory Dwelling Units from design, building, lending and banks, realtors and appraisors, and developers. This is an accredited course which will allow one to earn the 'ADU Specialist' designation through Earth Advantage. Birdsmouth Founder and CEO Joshua Salinger is proud to be teaching the 'Build' component of the course. As always, we will be focusing on creating a high quality, healthy, and efficient building while keeping an eye on value and cost efficeincies. Brought to you by Kol Peterson, Earth Advantage, and
Accessorydwellings.org
Please come and join us in this great course all about ADU's!
Related Projects
42,39,12,37,6,34,43,35
« Article Listings