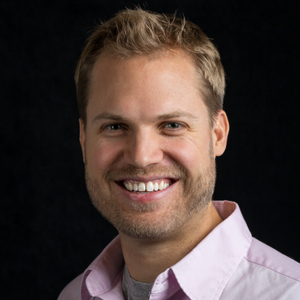 Birdsmouth spotlight: A conversation with Architect Jonathan Lundstrom
March 25, 2017, by Jarad Miles
Jonathan Lundstrom is an award-winning Architect and one of the newer faces on the Birdsmouth team. He moved to Portland from New York City in 2015 and, needless to say, we're fortunate he did. As Architect and occasional Project Manager, Jonathan is instrumental in providing design-build services for all of our high performance residential buildings.
His work largely focuses on high performance design based on standards such as "Passivhaus" and "The Living Building Challenge". He supports "Architecture 2030" and positioning our communities to achieve carbon neutral built environments through Certified Net Zero Ready and Certified Passivhaus projects to provide a baseline for achieving net zero resilient buildings
To best meet the needs of his clients, Jonathan utilizes a collaborative design approach centered around a design/build process to achieve simple, efficient and elegant work. Jonathan's creative approach to architecture has inspired some of the more beautiful, healthy, energy efficient and sustainable buildings we have seen.
His impressive portfolio of work includes the design of a stunning 8,000sf modernist home overlooking the Hudson River (featured in Architectural Digest), an East Hampton art studio (winner of AIA New York State Design Award) and a Passive House-designed piano studio for a professional composer in Westchester.

The River House: During the design process, sustainable strategies were implemented such as: high insulation values, air sealing, moisture management, daylighting and solar heat gain control, energy efficient heating and energy management controls. Photography: ©Practical(ly) Studio, Scott Benedict, William Waldron and Jonathan Lundstrom
Among other notable works are his design of the Beatrice Inn—a West Village cocktail bar with the feel of an old New York speakeasy—and Vanity Fair's Oscar Party installation for 1,000 Hollywood guests in 2006.
In a recent conversation with Jonathan, I ask him about growing up in Wisconsin and how he became interested in architecture. We also discuss his 2015 move to Portland from New York City, his thoughts on Passive House, and the project he's most excited to be working on right now.
---
BMC: Where did you grow up and how did you first realize you wanted to become an architect?
Jonathan: I grew up in Sun Prairie, Wisconsin, which is located northeast of Madison. My path to becoming an architect started as a kid from my interest in both drawing and experiencing spaces that excited me.
From a young age, I enjoyed drawing and was exposed to a lot of creative people; musicians, artists and craftsmen. Growing up, my grandmother's paintings hung in our living room and when my mom showed me her sketchbook from high school and college, I immediately started drawing in my own sketch book.
My love for space and buildings was influenced by trips to see
The Cave of the Mounds
and
House on a Rock
(a must-see for any child). Little did my parents know that my pure enjoyment of those magical spaces would affect me so much. Although, it was not until my junior high art teacher offered an architectural model-making course that I began to connect the dots between my love for drawings, delight found in spaces and my visual thinking. Thanks Mr. Konkol!
BMC: What kind of work were you doing in New York and what brought you to Portland, Oregon?
Jonathan: In New York, my work focused on designing custom homes, spaces for events as well managing construction for some of the projects.
I initially started visiting Portland in the summers to attend the Pickathon Music Festival and enjoyed the combination of city life and nature that the Portland area offered. Not to mention the strong Arts community that exists in Portland. After completing a six year design build project in the Hudson Valley area of NY and fifteen years on the east coast, I was ready to make a change that would provide an improved work/life balance. When my partner was offered a position to work with students at the Chemawa Indian Health Center we decided to make the move.
BMC: How and when did you first hear of (or get interested) in Passivhaus and high performance design?
Jonathan: My first professional job, at The Clark Enersen Partners, introduced me to the concept of High Performance Design. They're approach of establishing an integrated design team has stuck with me to this day. My interest in Passivhuas came about from my desire to take the integrated design approach to the next level. During my Masters of Architecture studies I focused on sustainable design and I realized that the common sustainable rating system at that time did not encourage integrated design or measure performance. It was after my graduate studies while working in NY that a colleague of mine, from Germany, introduced me to the Passivhaus principles.
BMC: What would you say to someone who is interested in building a high performance home building?
Jonathan: It's important that you work with a professional Certified Passive House Consultant(CPHC®) during the planning process and post construction. It's vital that the building design is tested and verified by a Certified Passive House Consultant.
BMC: For those living in or working on a Passive House home, what are some important concepts to understand in order to fully utilize the features of their home?
Jonathan: The most important concept to understand it that the building is airtight. This is important since people need to breath (buildings do not need to breath). Of course you can open a window whenever you want to, but for those times when it's too warm or cold outside you can rely on the mechanical ventilation system with heat recovery to provide a constant stream of fresh. All Passive House buildings include a mechanical ventilation system with heat recovery often referred to as a Heat Recovery Ventilator(HRV).
It's important not to be intimidated by the HRV and have your CPHC walk you through the HRV operation. An HRV is easy to use and is often controlled from a 7-day programmable control (just like what you're used to with standard programmable thermostats). Once it's programmed you don't need to touch it. When you change your use patterns or occupancy time of the building you'll want to adjust the timer accordingly.
There are additional fan control switches, referred to as "boost switches" located in the bathroom for times when immediate fresh air is needed. In addition, there is a boost switch located in the kitchen that should be turned on when using the range hood. A good analogy is the the boost switch is similar to a range hood or bathroom exhaust fan.
A common questions with HRV's is, when should it be turned off? The simple answer is never.
BMC: Which particular buildings, books, movies, mentors, etc. have most inspired and changed your work?
Jonathan: Growing up in Wisconsin, I was exposed to Frank Llyod Wright's work at an early age and his use of material, light, scale and connection with site have provided inspiration for much of my work. Contemporary architects such as Peter Zumpthore, LTL Architects, and David Salmela continue to influence my work today.
BMC: Tell me about most exciting or interesting project you're working on right now?
Jonathan: Currently I'm working on a community of new high performance housing in NE Portland. The project is aiming to have all the homes Passive House Certified and Earth Advantage Net Zero Ready Certified. In addition we are aiming to increase the land productivity through biodiversity as well as provide shared open areas and gardens for the community to
gather. Overall our goal is to create a model for development that can be replicated and contribute to the sustainable growth of the city.
---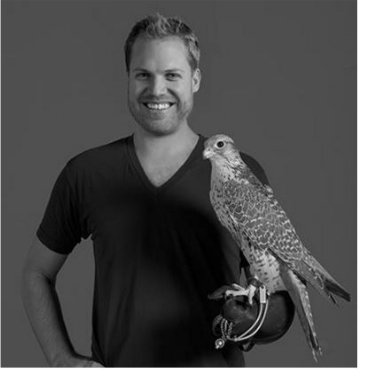 Jonathan earned his Bachelor of Arts in architecture from the University of Minnesota-Twin Cities, followed by his Master of Architecture from the New Jersey Institute of Technology (NJIT) with a focus on sustainable design. His architecture studies have taken him to Mexico and Italy, where he worked with the Stalker Group on a proposal for the re-use of a former industrial site in Naples. While at NJIT, Jonathan received awards for design and academics.
Jonathan is a Certified Passive House Consultant(CPHC) with over seventeen years experience in design, detailing, and construction administration for projects. He is a NCARB Certified Registered Architect in The State of New York and is applying for his State of Oregon Professional License
.
« Article Listings