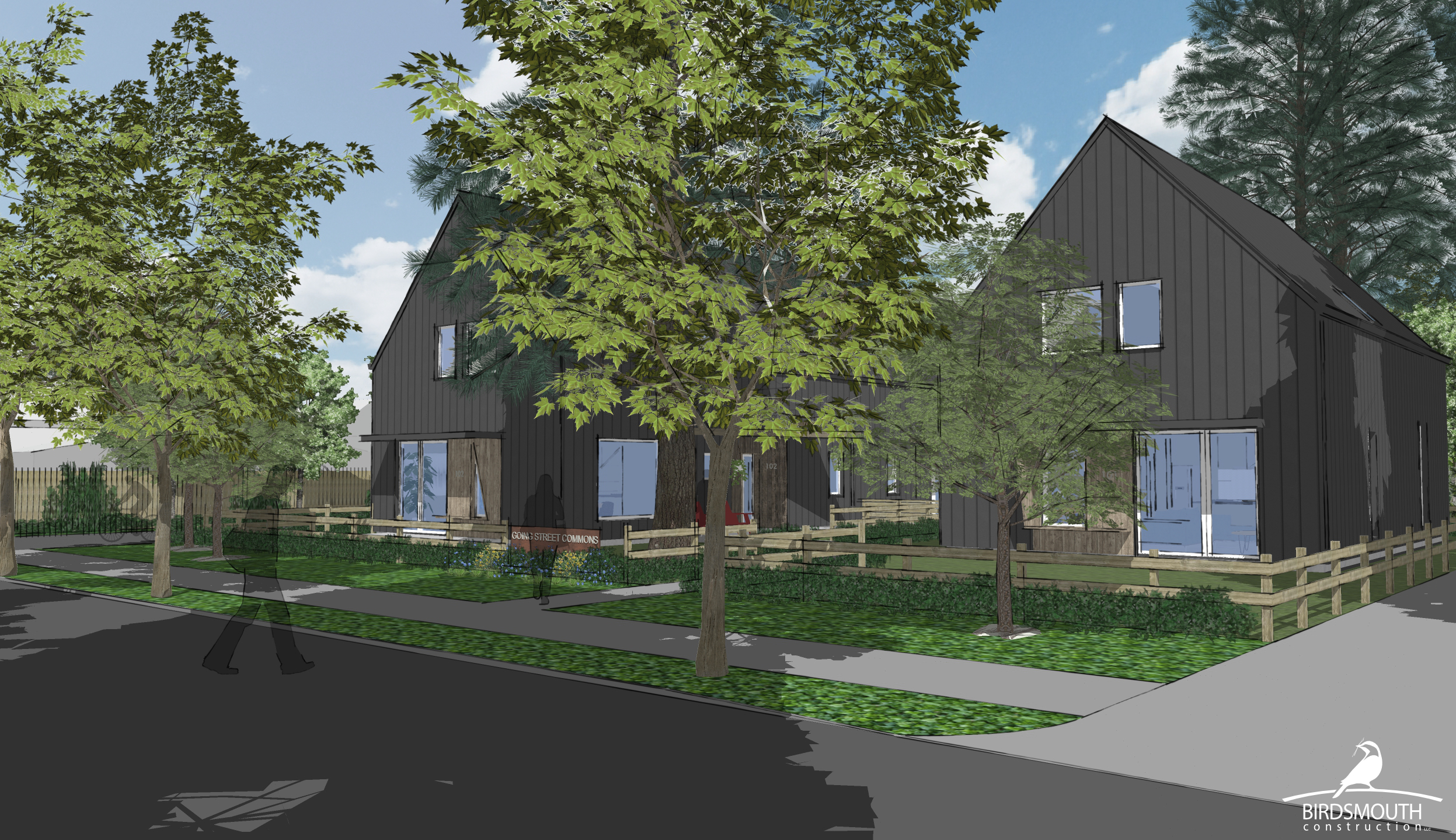 Going Street Commons: Open House
August 12, 2017, by Jarad Miles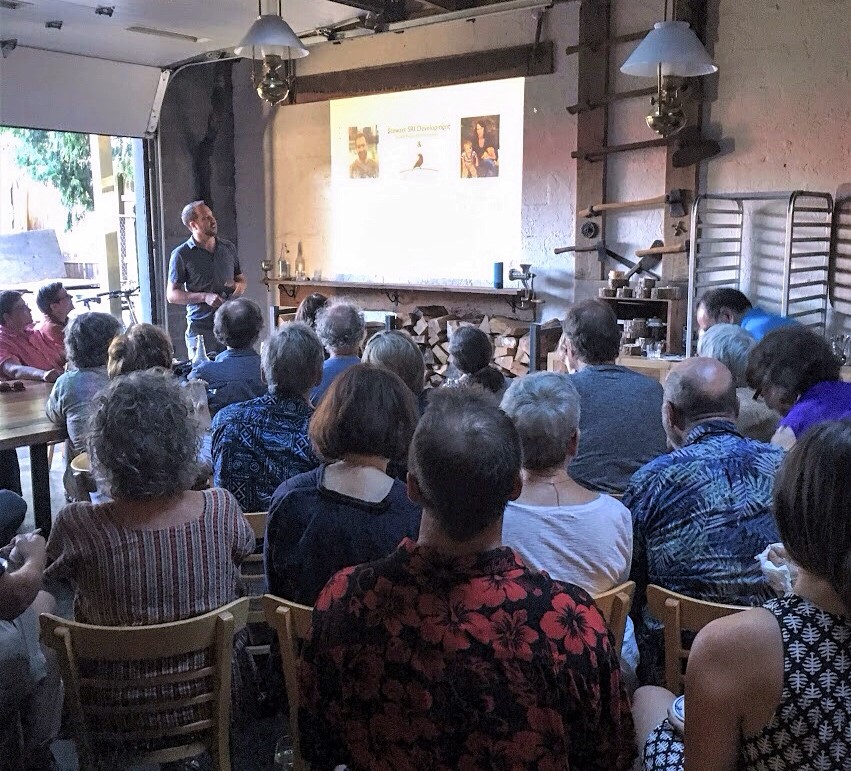 Last week our team reached an important milestone in the early development of future Zero Energy community, Going Street Commons (GSC). Speaking to an audience of 40 interested homeowners and community members, Birdsmouth Founder and CEO Josh Salinger presented plans for building 11 certified Passive House homes on 1.3 acres in Northeast Portland's Cully neighborhood.

Inspired and designed for a Zero Energy future, GSC is not only focused on buildings, land and future residents; but also the broader impact the built environment has on climate change, communities and society. "Our goal is to create a replicable model that showcases how development can be done more thoughtfully in the future," Salinger told the audience. "We can build more durable, comfortable, healthy and extremely energy efficient homes that respect people, communities, and the built and natural environment."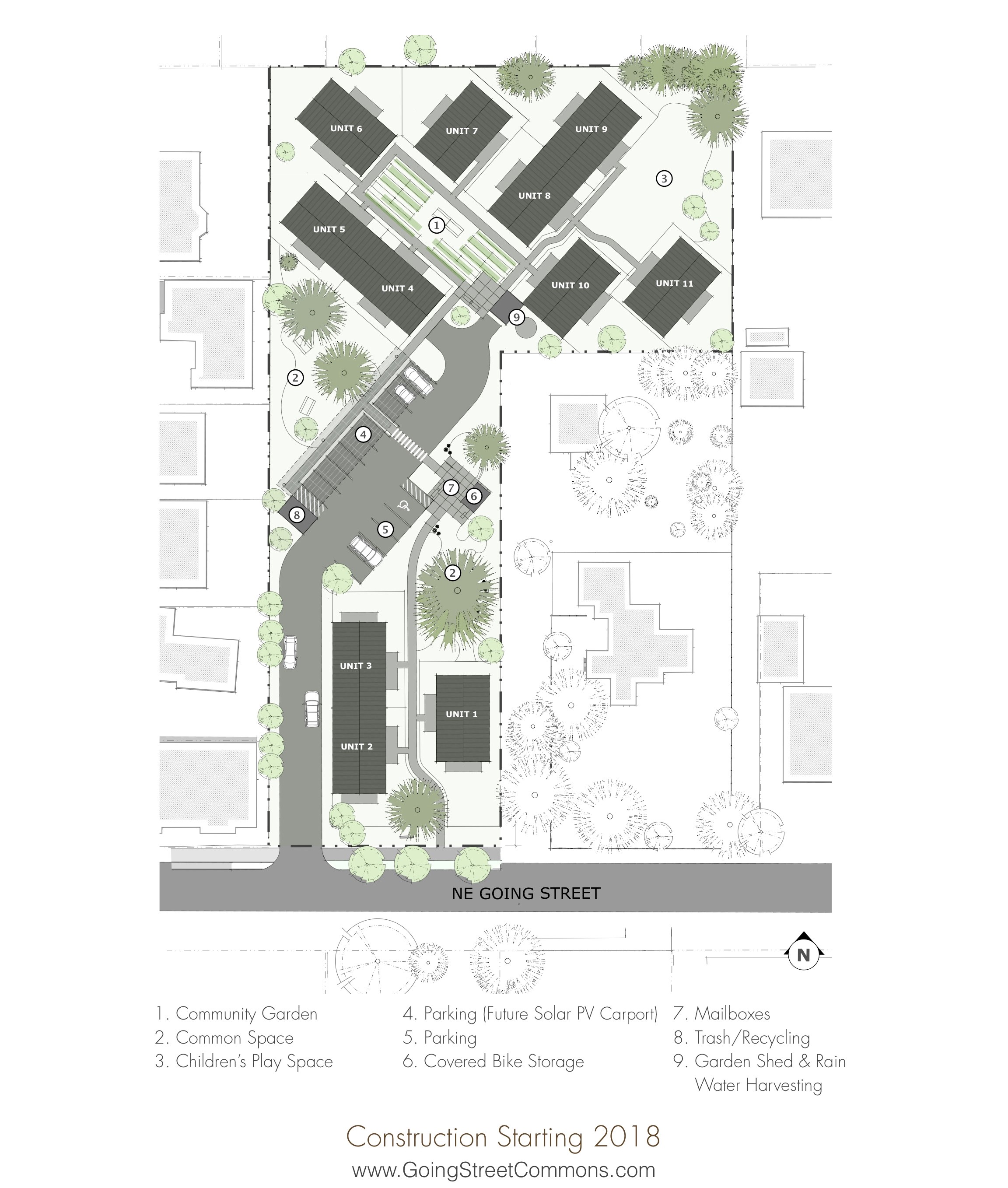 Each of GSC's 11 high performance homes are designed to achieve both Passive House and Earth Advantage Net Zero Energy certification. "A typical Passive House," says Earth Advantage's website, "reduces heating and cooling energy consumption of 80-90% over a building built to code, and offers an attractive, cost-effective path toward Earth Advantage Net Zero or Net Zero Ready certification." This dramatic reduction will make it that much easier for GSC residents to offset consumed energy with created energy from renewables, namely solar photovoltaic (PV) systems.
Aside from being extremely more energy efficient, how will these high-performance homes compare to your average code-level home? It's important to understand that building to code is a minimum standard. Basically, simply meeting code requirements is akin to building the worst home you can legally build.
One of the first things people usually notice when inside a Passive House (PH) is how quiet it is. Among other characteristics, PH homes are known for their very high standards for insulation and high-performance windows and doors. This means the building envelope is super tight, preventing unwanted infiltration of air, much more control over your indoor environment, and dramatic energy-cost savings. No matter what the weather, indoor air temperature will stay consistent all year round.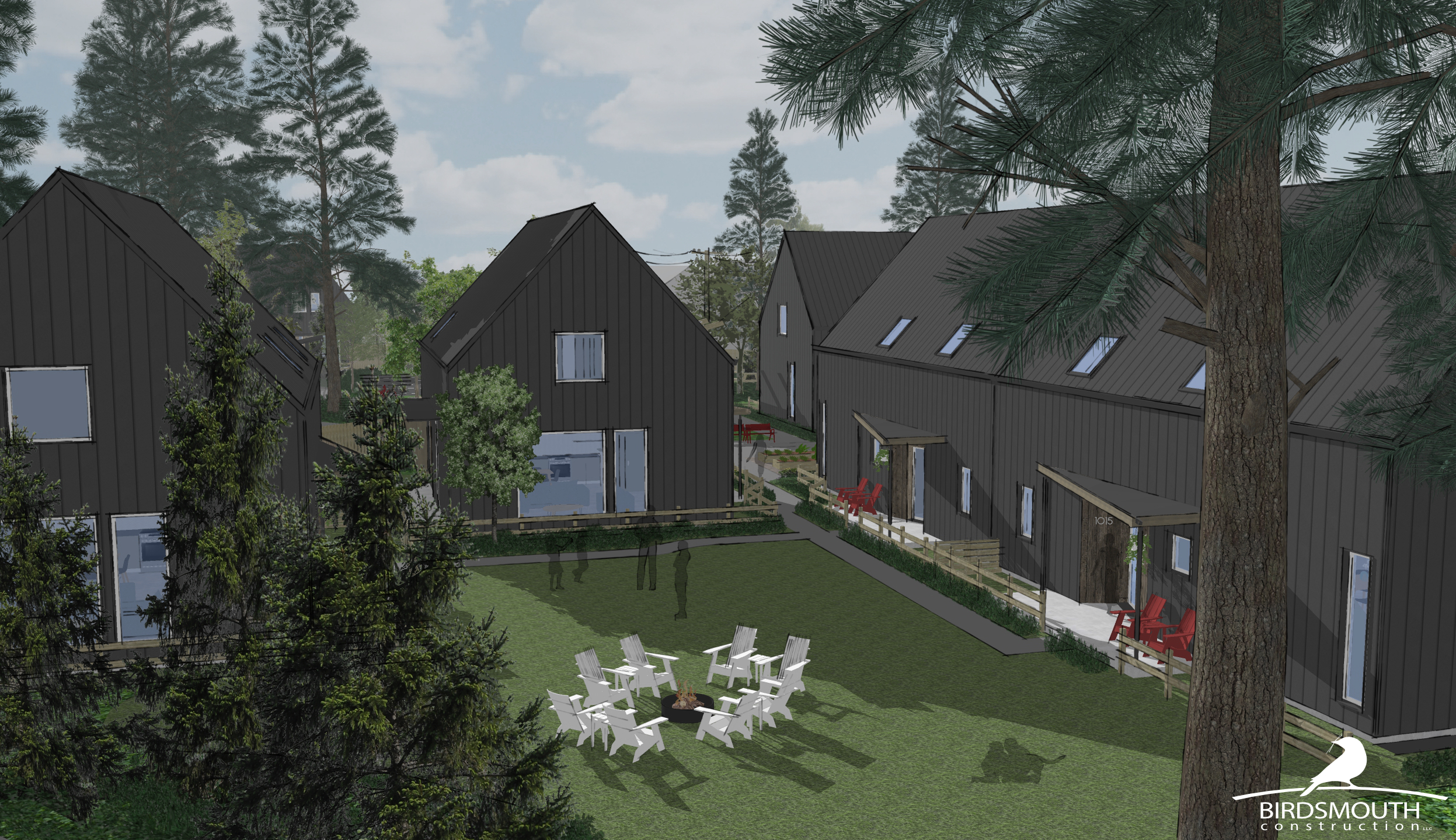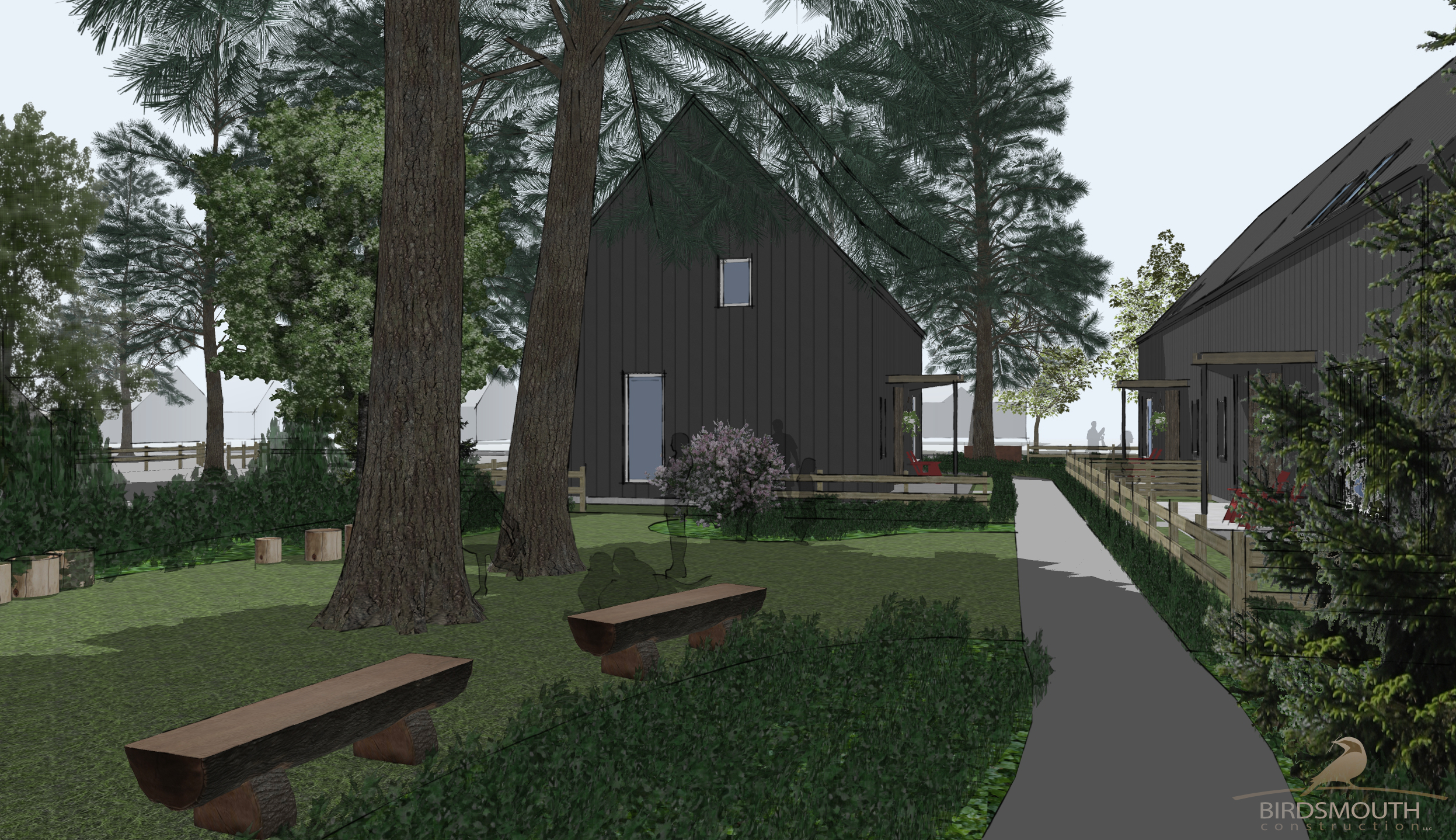 But you might ask, doesn't a home need to breathe to stay fresh? In fact, random leaks don't bring in fresh air or let out indoor pollutants. It's way more preferable to seal a house as airtight as possible, then intentionally bring in fresh air through mechanical ventilation. Our 11 homes will remain fresh as air is continuously filtered through a mechanical 14 micron filter (HEPA). Essentially, each home's entire volume of air will be exchanged every three hours.
Our team also designed these homes to get lots of natural light. All the windows are intentionally-sized and positioned for managing light—no glare and also no dark, dreary areas. Additionally, each of GSC's 11 homes have been computer modeled and designed for the exact environmental conditions found on site. Our high-performance homes are also designed to be more durable and resilient than your average home. According to the the U.S. Census Bureau, the average age of a home in the U.S. is 36 years. We design homes to last you 150 years. How much would a zero energy bill save you over 150 years?
The 11 private residences will include three duplexes and five single-family homes arranged to foster neighborhood interaction while maintaining privacy and preserving trees and open spaces. Each of the two-story homes is designed for universally accessible living on the main floor. This design approach ensures that residences and their features can be easily used by most everyone, regardless of their ability level. Our in-house architectural team has designed two distinct floor plans;
North (units 4-11) and South (units 1-3)
.

The spacious, two-story homes—with combined kitchen, dining and living space—are designed to allow plenty of natural light and cross ventilation throughout while maximizing usable square footage. Each home consists of three bedrooms plus a loft as well as Master Suite and Laundry located on the ground floor.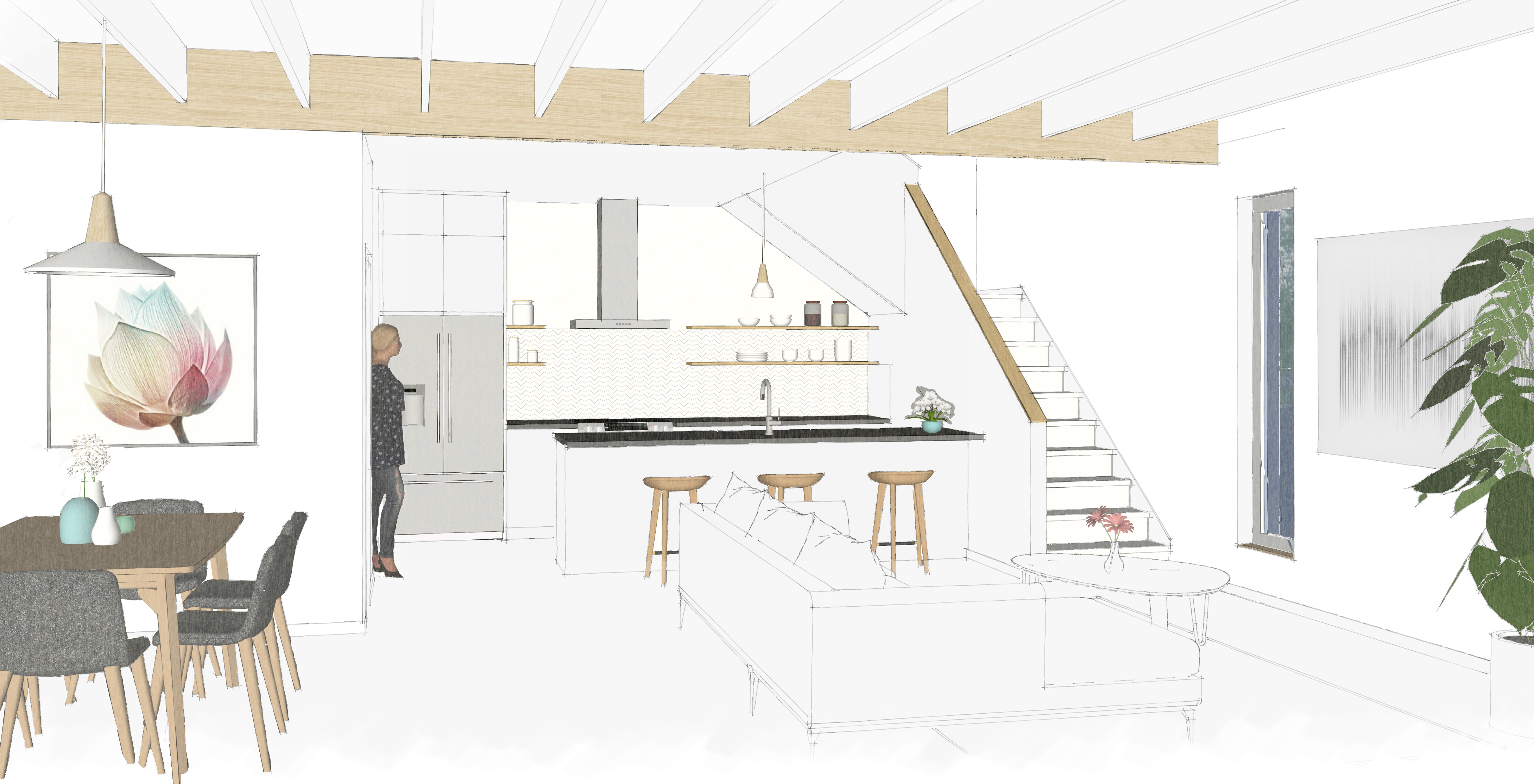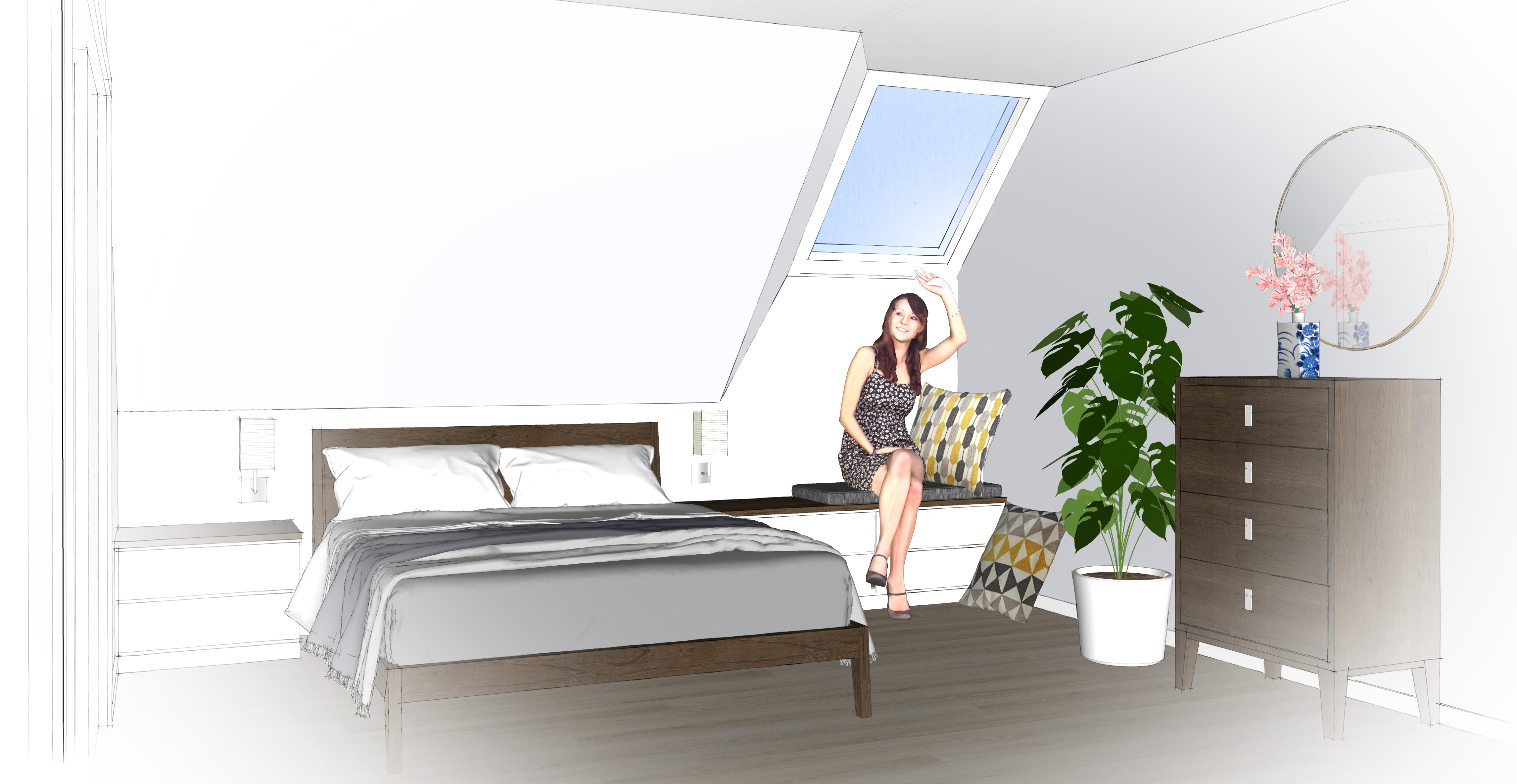 The second floor features two large bedrooms with walk-in closets, each with built-in benches below a skylight with views into canopies of Fir trees. Opposite the bedrooms is a loft space designed to be adaptable for a variety of uses, including enclosure and potential use as a fourth bedroom.
The outdoor spaces will include everything from community gardens, common areas and children's play spaces to a garden shed and rainwater harvesting area, parking lot (with EV car chargers and future solar PV carport) and covered bike storage.
As the eventual community of GSC homeowners forms, we continue to hit all of our target development dates to begin construction in 2018. We invite you to continue following our progress as we bring this diverse community of durable, comfortable, healthy and extremely energy efficient homes to life.
---
For those interested in potentially purchasing a home, please visit the Going Street Commons website or call (503) 753-9692. There you will find the most up-to-date information on the GSC development, including design renderings and site photos, project objectives and timelines as well as partnerships and team contact information.
« Article Listings