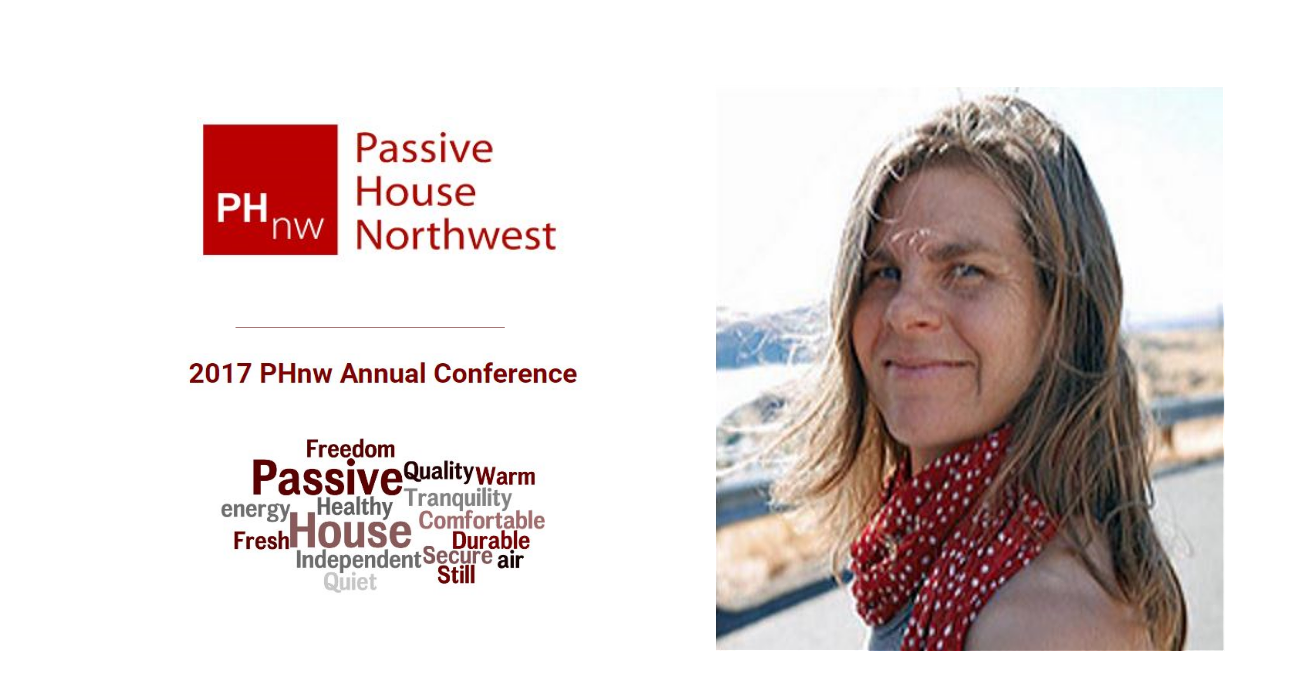 Join Us for The 2017 Passive House Northwest Conference
March 18, 2017, by Jarad Miles
On April 6-7, high performance building experts and other Passive House enthusiasts will be gathering in Olympia, Washington for the 2017 Passive House Northwest (PHnw) Conference and trade show. You've likely heard of Passive House, but what does it mean and why does it matter—for you and the environment?
Passive House is the leading standard for energy efficient construction in the world. A typical Passive House building consumes 90% less heating and cooling energy and has 70% less overall energy consumption—good for people and the planet. By reducing our energy dependence on fossil fuels and driving down operating costs for building occupants and owners, Passive House promotes a more sustainable, durable, healthy and high-quality built environment for inhabitants.
As an early leader in the Passive House movement in Oregon and the United States, Birdsmouth has been involved with a number of certified Passive House home projects in the Portland area. We're currently in the process of developing 12 certified Passive House homes on 1.3 acres in Northeast Portland's Cully neighborhood, slated to break ground as early as mid-2018. We'll be releasing more details on this exciting project as it develops.
Our belief in the Passive House standard goes well beyond lip service. In addition to being proud Silver Sponsors of the event, two members of the Birdsmouth team are on the PHnw board, including our Founder and CEO, Josh Salinger (Vice President) and our Project Manager, Beth Campbell. On the first day of the conference, Beth will present a Passive House 101 workshop: Introduction to Passive House Seminar + Tour of Artisan House at Ken Lake. Alongside fellow board member Scott Kosmecki of Hinge Build Group, Beth will take you through the fundamentals of the Passive House standard.

You will also learn how your home can be warm and comfortable all year round. And how there will be less noise and no more dry forced air. You will learn about heat recovery ventilation and the importance of continuous insulation and an airtight envelope, like a warm coat, all around your home. Your home can be comfortable, healthy, quiet and energy efficient.
We invite you to come ask questions, discuss the fundamentals, and feel the difference for yourself. The strength of this movement is based on your involvement and enthusiasm. We hope you will join us for what promises to be an exciting and informative program! Register now: http://www.phnw.org/2017-phnw-annual-conference!



Why You Should Attend:
Compelling keynote and plenary speakers discussing the latest trends, techniques, and challenges within the PH movement

Three educational tracks to enhance your knowledge and skills

New to the industry? Check out Passive House 101 and take a Passive House tour

A comprehensive vendor fair where you can meet and network with industry pros and leading edge suppliers

Excellent networking opportunities with like-minded professionals

A chance to share ideas and ask questions - we want to hear from YOU!

Who Will Be There?
Architects and designers

Builders and remodelers

Building products manufacturers and distributors

Real estate developers and appraisers

Energy consultants

Mechanical and electrical engineers

Home performance contractors

HVAC/Mechanical consultants

Renewable energy providers

Representatives of organizations that support the PH movement

And individuals from diverse backgrounds who are interested in learning more about PH!
« Article Listings