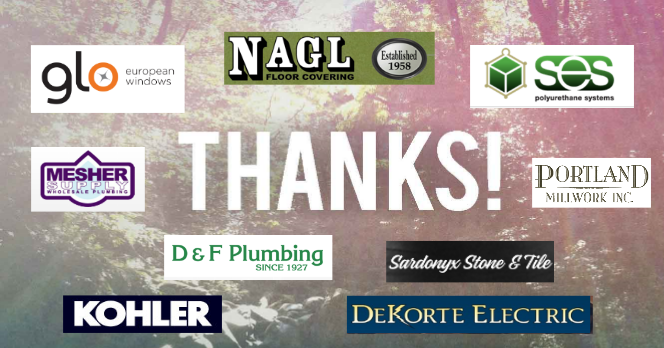 To our supporters at Two Blocks North
January 19, 2017, by Jarad Miles
We want to recognize and give special thanks to our suppliers who have generously discounted and donated materials toward the Two Blocks North project. Overall contribution from vendors has now reached over $23,000! Here's who they are and what they've given:
*
Sardonyx Stone & Tile
,
D & F Plumbing
,
SES Insulation
,
Nagl Flooring
and
Dekorte Electric
have all thrown there hats in with % reductions from their normal costs.
*
Portland Millwork, Inc.
has generously donated all the basic windows and doors.
*
Glo Windows
has donated a beautiful European sliding door.
*Earl Levin (Keylight+Shadow) has donated lighting design and has a stable of suppliers lined up to donate light fixtures.
*
Kohler
has given a 50% discount on some of their plumbing fixtures.
*
Mesher Plumbing Supply
has donated the shower valve and trims.
Thanks again to all involved! We literally couldn't have done it without you all.
« Article Listings